Thursday, October 31st, 2019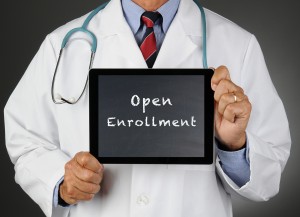 The Health Insurance Open Enrollment Period for 2020 begins on Friday, November 1st, and we are ready to assist individuals and families in applying for Blue Cross Blue Shield of North Carolina Health Coverage. November 1st to December 15th marks a very important time period for health insurance known as the annual Open Enrollment Period. Whether you are currently enrolled in a Blue Cross Blue Shield plan, or looking into your Health Plan options for the first time, we are here to help find the best plan for you!  As we approach Open Enrollment, it is important to be aware of important updates, dates and deadlines that relate to your Blue Cross Blue Shield health coverage in 2020.
Blue Cross NC Rate Decreases in 2020
This summer, Blue Cross Blue Shield of North Carolina announced that all 100 Counties in North Carolina will experience Health Care Rate Decreases for year 2020. This rate decrease is an overall average of 5.2 percent for Affordable Care Act plans offered to individuals and families in 2020. There is also an average 3.3 percent decrease for those plans offered to small businesses with one to 50 employees. These rate decreases show a total reduction of $238 million to health care costs in 2020.
Does this mean your premium will decrease next year? Health Insurance premiums will always vary based on your location, age, and federal tax credit/subsidy applied to your premium. Therefore, not every Blue Cross NC member in North Carolina will experience the same amount in rate changes for 2020.
When is Open Enrollment for 2020?
The NC Health Insurance annual Open Enrollment Period begins on Friday, November 1st and lasts through Sunday, December 15th. This time period does not apply to non ACA-compliant plans, or ancillary plans such as dental or vision.
When Will Your Coverage Start?
If you enroll in a BCBSNC Health Insurance plan during Open Enrollment, your coverage start date will be January 1st, 2020. This will also be your initial premium due date.
Is it Affordable?
One of the amenities of the Affordable Care Act is federal tax credits, also known as subsidies. Subsidies are designed to lower the cost of health insurance for low and middle income individuals or families. Subsidies are primarily based on your household income per the number of people on your tax return. To determine if you are eligible for subsidy to help reduce your premium, generate your BCBSNC quote and estimate your subsidy!
For those who are not subsidy eligible, Short Term health insurance could potentially be a more affordable option. While these plans are not ACA-compliant, you may now apply for up to 360 days of coverage under one Short Term application. In addition, there are other plans offering up to 3 years of coverage. For more information about these plans, generate your Short Term Insurance Quote.
How Do You Apply/Renew?
During this time period, anyone shopping for individual or family Health Insurance plans can enroll in ACA-Compliant Health Insurance without having a Qualifying Life Event. In other words, individuals do not need a special reason to apply for health coverage during Open Enrollment. This is the easiest time of year to apply for coverage, and the application process has never been more simple! You can now apply for your subsidy and complete the application process completely online. Existing Marketplace members who need to update their application or change their plan can also complete this process online. CLICK HERE to generate your 2020 rate quote and start your application. You can begin your application or renew your existing coverage for 2020 starting November 1st, 2019.
For more information on North Carolina Health Insurance coverage, please visit our website at www.nchealthplans.com or call our toll free number 888-765-5400 and speak with one of our experienced and professional agents.