Thursday, February 21st, 2019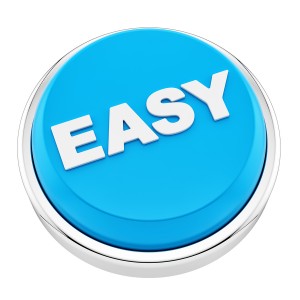 The Health Insurance Marketplace has recently approved a brand new, quick and simplified application process that will benefit all Marketplace customers, old and new. As we are in the Special Enrollment Period, existing Marketplace members often find themselves needing to make updates or changes within their application. On the other hand, new members who qualify for a Special Enrollment Period need to apply on the Marketplace within 60 days of their Qualifying Life Event. This new and improved application process was designed to help simplify the process and make your marketplace application easier to navigate. If you are in the market for an affordable Health Insurance plan, or are currently enrolled through the Health Insurance Marketplace, look no further to make your editing or enrollment process much easier during the Special Enrollment Period.  The process can be started by generating a quote and clicking "Enroll."
Do you need to get enrolled in an affordable health plan?
If you qualify for Special Enrollment Period and have experienced a qualifying life event within 60 days, you may be eligible to enroll in an Affordable Care Act health plan. In order to apply for savings on the cost of these health insurance plans, one must apply for a federal tax credit or subsidy through the Health Insurance Marketplace. Subsidies can greatly reduce the cost of your monthly premiums, allowing you to save money on the cost of health insurance.  In the past, the application has been lengthy and repetitive.  However, the new and improved application process can simplify this experience, making it easier to navigate your application. This more user-friendly application helps guide you through the questions and makes them easy to understand. Generate a quote to discover if you are eligible for savings during the Special Enrollment Period and get started on your application!
Already enrolled through the Health Insurance Marketplace?
If you are already enrolled through the Health Insurance Marketplace and receive savings on your Health Insurance premium, there are several topics to consider during the Special Enrollment Period. These topics may trigger you to make changes to your application throughout the year. If you experience income changes, you must submit these changes to the marketplace. It is very important to keep your income up to date to ensure you are receiving the correct amount of federal tax credit, or savings on your premium. Other updates may include adding or removing household members from your application or reporting a move from your primary place of living. Utilizing this updated application platform will allow you to make these changes quickly and easily when needed. If you are enrolled through the Marketplace and need to make updates or changes, CLICK HERE to access your application or give us a call. We are happy to discuss these changes with you and ensure that you are taking the correct steps to update your application during the Special Enrollment Period.
For more information on North Carolina Health Insurance coverage, please visit our website at www.nchealthplans.com or call our toll free number 888-765-5400 and speak with one of our experienced and professional agents.