Saturday, September 10th, 2011
STAY INFORMED – IF BLUE CROSS BLUE SHIELD OF NORTH CAROLINA  DEVELOPED A PLAN FOR PET INSURANCE, WOULD YOU BUY PET INSURANCE FOR YOUR ANIMALS?
Pet health insurance is still relatively new, and many pet owners are still unaware of their options. You have to decide for yourself, which pet insurance company is the right one for you, and if it is worth it for you to pay the premiums in the event that something could go wrong. Accidents do happen, and pet insurance after the fact, is not going to help as they do not cover pre-existing conditions.
Many pet insurance providers do have different plans available, for different scenarios. Many pet owners have accidental coverage only. I urge you to check the different providers listed for your area, and look carefully at what each plan covers before you make your decision.
Look very carefully at the fine print so that you're not surprised when you file a claim and find that it's denied.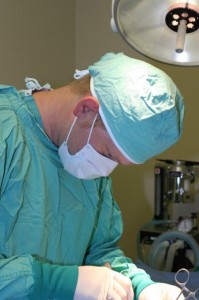 You need to know:
Is there a physical exam required to get coverage?
Is there a waiting period?
What percentage of the bill do they pay — after the deductible?
Are payments capped in any way?
Are there co-pays?
Does the plan cover pre-existing conditions?
What about chronic or recurring medical problems?
Can you choose any vet or animal hospital?
Are prescription drugs covered?
Are you covered if you travel with your pet?
Does the policy pay if your pet is being treated and dies?
Our Opinion:
If you love your pet and you don't have the money to cover an emergency medical situation that could cost thousands of dollars, I think you should consider pet insurance. You'll get the lowest price if you buy when the animal is young.
Remember, insurance is designed to cover you from a catastrophic financial loss. So choose the highest deductible you can reasonably afford. That will help lower the monthly premium.
The bottom line: If you buy pet insurance and don't use it, consider yourself lucky. But with pets living longer these days, your chances of using the policy are greater than ever.
For more information on health insurance coverage in North Carolina, please visit our website at www.nchealthplans.com or call our toll free number 888-765-5400 and speak with one of our professional agents. Our agency provides coverage for health insurance in North Carolina through Blue Cross Blue Shield of North Carolina (BCBSNC). You may qualify for a 15% healthy lifestyle discount if you are in excellent health. Call us for details.