Friday, July 19th, 2013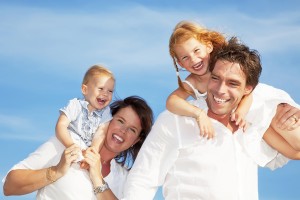 Health insurance can seem a bit overwhelming, so we thought a few terms defined might be helpful as you consider your current policy or look to purchase a new one!
Coinsurance is the percentage of covered medical expenses that you pay after you've met your deductible. Coinsurance is usually listed as a percentage. For example, if your plan lists coinsurance at 20% of covered medical expenses after you've met your deductible, then the plan pays 80% of covered services, and you pay 20% until you reach your coinsurance maximum.Coinsurance maximum The coinsurance maximum is the total amount of coinsurance that you're required to pay for covered medical services in a plan year. Once you reach the coinsurance maximum, your plan usually covers 100% of all covered services for the remainder of the benefit period. Under a traditional health plan, you would continue to pay any copayments for covered services, such as office visits or prescription drugs. Under a high-deductible health plan, your covered medical services would be paid 100%.
Out-of-pocket maximum
Your out-of-pocket maximum is the maximum amount you would be required to pay in a plan year for covered medical expenses. With a high-deductible health plan, this amount is usually the total of your deductible plus your coinsurance maximum. Knowing the definitions of some common terms associated with health insurance may help you make better decisions about choosing a plan that's right for you.