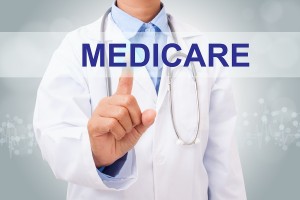 The Annual Enrollment Period for Medicare customers is just around the corner and at NC Health Plans, we want to help you prepare for this important time of year. The Annual Enrollment Period for 2019 Medicare eligible customers will begin on October 15th, 2018 and last until December 7th. Medicare eligible customers are typically over the age of 65, or under 65 with certain disabilities.
During the Medicare Annual Enrollment Period, Medicare beneficiaries who have already enrolled in Parts A and B of Medicare will have the opportunity to APPLY FOR A NEW MEDICARE PLAN or make changes to their current Medicare plan for coverage to begin January 1st, 2019. Some actions Medicare beneficiaries can take during this time include:
Join a Medicare Advantage (Part C) Plan
Change from one Medicare Advantage plan to another
Change your Prescription Drug Coverage (Part D) plan if you are in Original Medicare
Change from a Medicare Advantage plan to Original Medicare
The deadline for the Medicare Annual Enrollment is December 7th, 2018.  To generate your  Medicare Supplement Rate Quote CLICK HERE to get started.  If you are to miss this deadline, you may be eligible for a Special Enrollment Period or a separate Open Enrollment Period. Speaking with one of our professional agents would help you identify your eligibility for coverage based on your unique circumstances.
At NC Health Plans, we know this can be confusing and overwhelming. For this reason, it's always a good idea to contact an agent for guidance on the easiest ways to enroll or make changes to your Medicare plan. You can speak with one of our Blue Cross Blue Shield NC authorized agents for more information or assistance enrolling in Medicare. We would love to assist you!
For more information on North Carolina Health Insurance coverage, please visit our website at www.nchealthplans.com or call our toll free number 888-765-5400 and speak with one of our experienced and professional agents.