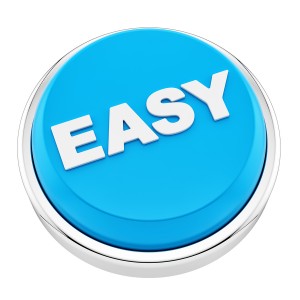 Open Enrollment began Tuesday, November 1st and Blue Cross Blue Shield of North Carolina has you covered!  2016 has seen a big upheaval in the NC health insurance market, but BCBSNC has remained steadfast and will be offering health plans in all 100 counties of North Carolina for 2017.  In fact, BCBSNC will be the only insurer offering ACA plans in most of the state.  With the exit of both United Healthcare and Aetna, many North Carolina residents will be facing a change in their health insurance policy and NC Health Plans is committed to helping make that transition as easy as possible.
Former Aetna and United Healthcare members who have a Marketplace plan will be automatically mapped to a new BCBSNC health plan (Blue Advantage, Blue Select, Blue Value or Blue Local).  If you are a mapped customer it is important that you review all your health insurance options with Blue Cross Blue Shield NC and we can help you do that effectively.  We can generate a quote, assist you in determining subsidy eligibility and help you decide if you are better off with a plan other than the one to which you have been mapped.  Keep in mind, the Open Enrollment period is the time to make these important decisions and after Open Enrollment you may not be able to make a plan change until next year.  Make sure to look at all the options available to you before making a decision.
For former Aetna and United Healthcare members who do not have a Marketplace plan, you will not be automatically mapped to a BCBSNC health plan and you will need to shop for a new health plan.  We will assist you in reviewing your options and have the most up-to-date tools available to make your enrollment as stress-free as possible.
If you are currently a Blue Cross Blue Shield of North Carolina member, you should also review your options for 2017.  If you need to make a change to your existing coverage or simply want to compare your current plan with new plans available in 2017, we can assist you with all your NC health insurance needs. For more information on North Carolina insurance coverage, please visit our website at www.nchealthplans.com or call our toll free number 888-765-5400 and speak with one of our experienced and professional agents.