Monday, July 23rd, 2018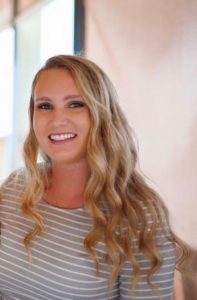 Savannah Clark is the newest member of our team at Jerry Ballard & Associates, Inc. and will be specializing in providing exceptional customer service to all our North Carolina customers.  Savannah graduated from the University of North Carolina Wilmington with a BS degree in elementary education and a concentration in the Arts.  She is also studying to acquire her North Carolina Life and Health Insurance License and looking forward to an exciting and long term career with our Agency.
A native of Eastern North Carolina, she was born and raised in Carteret County and absolutely loves it, and as she says, her roots are deep.  She attended St. Egberts Catholic school and graduated from West Carteret High School.  In the summer she loves spending time with family and friends boating and going to the beach.  She also enjoys painting as a hobby in her spare time.
Savannah brings excitement and enthusiasm to assist all of our Blue Cross Blue Shield of North Carolina clients with their customer service needs.  She is patient, empathetic, and passionately communicative.  Her ability to place herself in the shoes of the customer and advocate for them when necessary makes her a pleasure to work with and a true asset to our team.
For more information on North Carolina insurance coverage, please visit our website at www.nchealthplans.com or call our toll free number 888-765-5400 and speak with one of our experienced and professional agents.  Our Agency can guide you through the complete application process, on or off the Marketplace for any plans offered, including, but not limited to, Bronze, Silver, and Gold Plans, Medicare Supplement Plans, Dental Blue and Short Term plans.