Friday, May 24th, 2019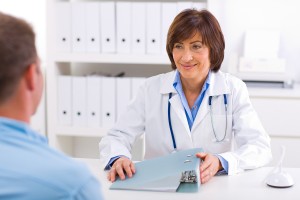 When shopping the health insurance market, you will discover that there are many terms used to describe health plans. As you read about your options with Blue Cross Blue Shield of North Carolina, one of the most important terms to understand is those used to describe the network. The "Network" refers to the group of doctors and medical facilities that will accept your plan. Knowing and understanding your network helps you know what to expect when utilizing your health plan throughout the year. As you learn about your network options through Blue Cross Blue Shield of North Carolina, you will be able to better determine what plan is best for you and your family.
Blue Advantage and Blue Select
As you read about your health plan options with Blue Cross Blue Shield of North Carolina, you will discover that the names of each plan start with the name of the network. Blue Advantage and Blue Select are the names used to describe the largest network of doctors and hospitals available under Blue Cross NC plans. The Blue Advantage network is the broadest network, with over 95% of doctors and hospitals in North Carolina. Like Blue Advantage plans, Blue Select plans are also a broad network plan. However, the Blue Select network is broken down into two tiers. Blue Select policy holders will find that a bit more management is required when determining a facilities tier. For example, one may have different copays for specialist visits depending on if they visit a Tier 1 or Tier 2 provider.
Blue Value
The Blue Value network option is a more limited network than Blue Advantage or Blue Select. However, enrolling in a Blue Value plan can help you save money! Where these plans lack in flexibility to see a broad network of doctors and facilities, you will find that Blue Value options offer lower monthly premiums. If your zip code falls  within the Triangle region of North Carolina, you will find your Blue Value plans are with UNC Health Alliance. Doing your research and checking to see if your doctor is in-network is necessary when enrolling in a Blue Value plan. If you are planning on visiting a specific doctor, specialist, or medical facility, it is a good idea to call their office to ensure they will are within the network.
Blue Local
Blue Local with Atrium Health is the most limited of the four BCBSNC networks. This network with Atrium Health (also known as Carolinas HealthCare System) is available to Charlotte-area residents, including Anson, Cabarrus, Cleveland, Gaston, Lincoln, Mecklenburg, Rowan, Stanley, and Union County. Like the Blue Value network, enrolling in a Blue Local plan will be a less expensive plan option, but have a more restrictive network. If you were to visit a doctor or facility outside of Atrium Health, then you would pay out-of-network rates.
Understanding these four network options will give you a great advantage while you navigate your Health Insurance plans. A little research and calling your doctors to learn what plans they accept could potentially offer you savings on your monthly premiums. CLICK HERE to generate a custom quote and discover what BCBSNC network options are available to you.
For more information on North Carolina Health Insurance coverage, please visit our website at www.nchealthplans.com or call our toll free number 888-765-5400 and speak with one of our experienced and professional agents.