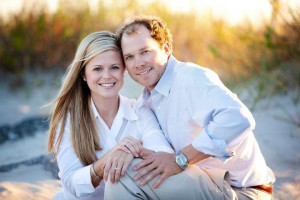 Kristen Baily has recently joined Jerry Ballard & Associates as a Customer Service & Sales Representative.  She is a graduate of North Carolina State University with a Bachelor of Science in Business Management and a concentration in Human Resource Management. Kristen is joining our team with over 7 years of sales and customer service experience in the home building and real estate industry.
A native of Eastern North Carolina, Kristen enjoys living on the coast and boating with her family and friends in her spare time. She and her husband reside in Beaufort with their two dogs.
Kristen is thrilled to implement her experience in customer service and sales in the insurance world and she is looking forward to providing residents of North Carolina with the knowledge and guidance needed to select the Blue Cross Blue Shield of NC products that meet your health insurance needs and assist you in navigating through the Marketplace to determine subsidy eligibility.
For more information on health insurance coverage in North Carolina, please visit our website at www.nchealthplans.com or call our toll free number 888-765-5400 and speak with one of our professional agents. Our agency provides coverage for health insurance in North Carolina through Blue Cross Blue Shield of North Carolina (BCBSNC). It would be our pleasure to help you navigate through the Health Care Reform changes in accordance with the new regulations of Obama care. Call us for details.