Wednesday, November 30th, 2016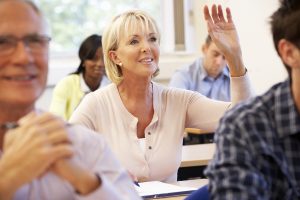 A Medicare Supplement, sometimes called Medigap, is a health insurance policy designed to "fill the gaps" in Original Medicare (Medicare Part A and Part B).  Basically, a Medigap policy picks up where Original Medicare leaves off.  These plans are sold by private insurance companies, like Blue Cross Blue Shield of NC, and the policies are federally regulated, meaning they must cover basic benefits and pay for most of the original Medicare coinsurance and copayment amounts.  There are 11 standardized Medigap plans (Plan A – Plan N) and Blue Cross Blue Shield of NC offers all of them.
The "core" benefits of all Medicare Supplement plans include:
Medicare Part A coinsurance for days 61-90 of a hospital stay
Coverage of up to 365 additional days of a hospital stay during a member's lifetime after Medicare hospital benefits have been exhausted
Coinsurance or copayment amount for Medicare Part B services after meeting the yearly deductible
The first 3 pints of blood per calendar year
Hospice benefit
Medicare Supplements help eliminate any unexpected costs you might incur should you have only Original Medicare.  Keep in mind that Medicare Supplements are different from Medicare Advantage plans, often referred to as Part C and pay benefits very differently.  To be eligible for a NC Medicare Supplement plan, you must reside in the state of North Carolina, be enrolled in both Medicare Part A and Part B, and be age 65 or older OR disabled as defined by the Social Security Administration, be on kidney dialysis or transplant eligible.
There is an open enrollment period for Medicare Supplement plans.  You have six months to buy a Medigap policy with guaranteed issue and this period begins the first day of the month in which you are BOTH age 65 or older and enrolled in Medicare Part B.  During this period, you cannot be denied coverage based on health history.  The Open Enrollment period is usually the best and simplest time to purchase a Medicare Supplement plan.
Transitioning into Medicare can be a confusing process, but the more you know about Medicare and what types of supplemental insurance are available to you the more equipped you will be to make the best decision for you and your health care needs.  For more information on North Carolina insurance coverage, please visit our website at www.nchealthplans.com or call our toll free number 888-765-5400 and speak with one of our experienced and professional agents.