Friday, January 2nd, 2015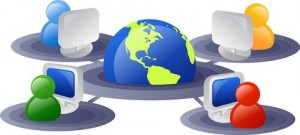 Blue Cross Blue Shield of North Carolina is bringing in the New Year with a whole new look, but it isn't simply cosmetic.  Blue Connect will replace My Member Services starting January 1st, 2015 and although the changes are big, they were made with you and your family in mind.  We live in a fast paced, media-driven world and BCBSNC is setting the standard for keeping you and your health care needs connected in an innovative and user friendly way.  In fact, when you become a member of Blue Cross Blue Shield of North Carolina, you don't just get an insurance policy.  You get a partner in healthy living.  Blue Cross Blue Shield's Blue Connect allows you the opportunity to see not only your policy and premium, but how your money is being spent, where you can save an extra dollar and how much of your deductible has been exhausted.  With a personalized webpage that graphs how your family is using your health care dollars, you can make sure you are getting the most out of your insurance policy.
In addition, Blue Connect wants to partner with you in preventive care maintenance by allowing you to track your daily fitness, weight loss goals and nutrition plans as well as helping you link the fitness apps you already use as part of your daily wellness regimen.  Blue Cross Blue Shield of North Carolina knows that preventive care is the most important part of living a healthy lifestyle and Blue Link provides you with a place to integrate and manage all of your wellness goals and data.  If a healthier lifestyle is part of your New Year's resolution, then this is the place to start.
In fact, finding a doctor or hospital in your area has never been easier with Blue Connect's updated and improved Health Navigator.  Find Primary Care Physicians, Specialists and Mental Health Care Providers in your area, plus read reviews on these health care providers from other Blue Cross Blue Shield members.  You can research which plans certain providers accept and Blue NAV will tell you which tier those doctors and hospitals fall into.  With Blue Connect, there is never a reason you can't stay in network with a doctor or hospital you have researched and reviewed.
Allowing you to manage everything from mail order prescriptions to finding the best pediatrician in your local area, Blue Connect is a friendly personal assistant for all your family's health care needs.  It's a new year and with all the changes in insurance due to the Affordable Care Act and subsidy eligibility, you may have more questions than ever.  With pertinent news and information on both your insurance policy as well as steps you can take toward preventive care, Blue Connect is your family's new healthcare hub for 2015.
For more information on Blue Cross Blue Shield of North Carolina health insurance coverage, the Marketplace and healthcare gov if you qualify for a subsidy, please visit our website at www.nchealthplans.com or call our toll free number 888-765-5400 and speak with one of our experienced and professional agents.  Let us help you navigate through the Health Care Reform changes in accordance with the new regulations of The Affordable Care Act, also known as Obama care.