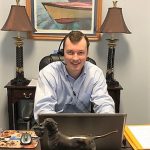 HOW CAN Medicare Advisors HELP YOU!       
Medicare Annual Enrollment Period started October 15th and ends December 7th, 2019.  As one of the top leading Medicare Advisors for Blue Cross Blue Shield of North Carolina we are here to help and guide you.  With so many Medicare plans to consider and countless Medicare Supplement Insurance companies to compare, choosing the right coverage can be difficult. Fortunately, finding and purchasing a Medicare Supplement plan is easier with the help of a Medicare Advisor.
Whether your health care needs are straightforward or complex, Medicare and its various options can be extremely confusing. Simply browsing through Medicare Supplement options can be overwhelming.  When you talk with an independent Medicare Agent your options will become more clear.
Getting Medicare and purchasing a Medicare Supplement plan are decisions you should not take lightly. Whether you are working with a limited budget and you need to keep your costs low or you have growing medical needs and you want to make sure your care is covered, you need the right plan at the right price.  Get your free Medicare Supplement Quote and/or Apply on Line today.
When you work with a Medicare Advisor you will not have to second-guess your decision or worry that you have overlooked important information.  You will have peace of mind knowing you have made the best decision that will protect your budget and your health.
For more information on North Carolina Health Insurance coverage, please visit our website at www.nchealthplans.com or call our toll free number 888-765-5400 or our local number 252-726-5400 and speak with one of our experienced and professional agents.