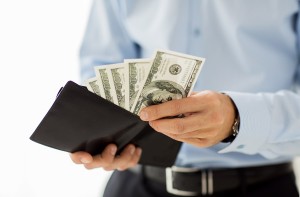 The Out of Pocket Protection Plan is a simple, cost-effective solution for individuals and families now facing higher health insurance deductibles.  If you are currently enrolled in a health insurance plan with a deductible that is unaffordable or would cause financial pressure should you find yourself facing an unexpected accident or hospitalization, you can now virtually eliminate your deductible and ease your out of pocket expense.  In this ACA market, many NC health insurance plans now have deductibles of $3000, $5000, even $6000 and higher.  For most people, trying to meet such high out of pocket expenses is financially burdensome, if not crippling.  An Out of Pocket Protection Plan will put up to $6350 back in your pocket upon your first admission into the hospital and will pay up to $200 a day for up to 10 days of hospital confinement.
The math is simple.  If you have an NC health insurance plan with a $3000 deductible and could enroll in a plan that pays $6350 directly to you for a first time in patient hospitalization and $200 for every day you are confined up to 10 days, the Out of Pocket Protection Plan will more than cover your deductible.  In addition, this plan offers a $50 benefit paid directly to you for 2 doctor visits a year, meaning less cost to you when you visit your physician.  If your current health plan has copayments in place for doctor visits, the Out of Pocket Protection Plan could cover or exceed your copayments for routine care.
Offering an Outpatient Surgery Benefit as well as an Emergency Accident Benefit of $250 (up to 4 a year), the Out of Pocket Protection Plan is a smart way to save money. With incredibly low monthly premiums, this plan can more than pay for itself and can give you the comfort of knowing your deductible is covered when you need it most.
For more information on North Carolina insurance coverage, please visit our website at www.nchealthplans.com or call our toll free number 888-765-5400 and speak with one of our experienced and professional agents.