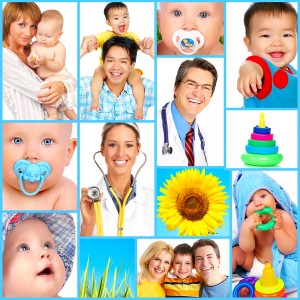 Our agency writes only for the best – Blue Cross Blue Shield of North Carolina, a name and company you can always count on and trust.  Whether you are looking for coverage for your newborn, teenager, spouse, parents or your company, you can find it all here.
You can select from Blue Advantage 100% plans with 0% co-insurance or Blue Options HSA high deductible plans coupled with a tax savings account.  Blue Advantage offers co-payments as low as $15.00 for your primary care physician and $30.00 for a specialist with 100%, 80/20 or 70/30 co-insurance.  If you are out of work or between jobs and need to lower your premiums, you can select from Plan B or Plan C, with higher office visit co-payments and co-insurance.   Want to reduce your premium more – look at our HSA Blue Options with deductibles as high as $10,000.00 for a family and $5,000.00 for an individual.
If you are looking for dental coverage, Blue Cross Blue Shield of North Carolina offers Dental Blue.   Select from any dentist, no waiting periods or deductible for preventive services. 
Blue Cross Blue Shield of North Carolina has the largest network of doctors and hospitals in the State; they expand coverage to every State in the US and extend coverage to over 200 countries.  If you want to check and see if your doctor or hospital are in network, visit our site at www.nchealthplans.com and click on find doctor/hospital to begin your search.
Keep in mind, it can be cheaper to remove a dependent from your existing group plan if that individual is in good health.  If you would like to apply today and see how you can lower your premiums and keep the best coverage with the best company, click here.  You do not pay any premium when you initially apply, once your application has been approved you can elect to enroll or decline the coverage.   Explore group health insurance coverage through Blue Cross Blue Shield of North Carolina and provide coverage to your employees. 
For more information on health insurance coverage in North Carolina, please visit our website at www.nchealthplans.com or call our toll free number 888-765-5400 and speak with one of our qualified agents. Our agency provides coverage for health insurance in North Carolina through Blue Cross Blue Shield of North Carolina (BCBSNC). You may qualify for a 15% healthy lifestyle discount if you are in excellent health. Call us for details.