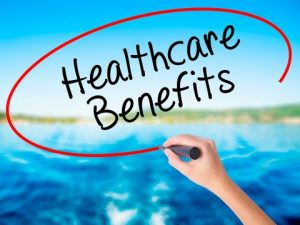 With the 2020 presidential election approaching, healthcare and health insurance are yet again popular topics of conversation.  The different opinions and visions of the health insurance landscape is often very distant from the realities we experience everyday in North Carolina.  The media attention that surrounds this dialog makes it more difficult to follow current changes to health insurance in North Carolina.  A couple recent changes have impacted the options for many North Carolinians.  Here, we will outline two recent changes and the details consumers should keep in mind now and moving forward.
3 Year Term- Short Term Plans
One such change is the implementation of 3 year policy periods on "Short Term Health Insurance Plans."  An executive order was signed in 2018 making 3 year policy period Short Term Medical plans available, but the plans were not offered to North Carolina health insurance shoppers until recently.  The North Carolina Department of Insurance approved the these plans in the Spring of 2019.  The availability of Tri-Term Medical plans is significant in that longer policy period plans allow members to avoid the application process every 90 days.  The plans allow you to apply once for a coverage term of 3 years.  Prior to this option, enrolled members were forced to re-qualify by answering health underwriting questions each time the policy expired.  This meant the applicant would risk being denied the ability to re-enroll if unable to pass medical underwriting based on changes in medical conditions.  A 3 year policy period plan will minimize this risk since the applicant is not required to answer health eligibility questions as frequently.
The Short Term Health Insurance market has grown in North Carolina, particularly for consumers that do not qualify for a government subsidy.  The plans often provide non-subsidy shoppers a less expensive alternative to the ACA compliant plans.  The 3 year term plans will continue to strengthen the alternative options for this group of health insurance consumers.
Qualifying Life Event Tweaks
Ever since the introduction of the Affordable Care Act in 2014, consumers have needed a Qualifying Life Event to make changes to plans or apply for new plans when outside the Open Enrollment Period.  The specifics of these Qualifying Events have seemed to continuously change each year.  This year, most Qualifying Life Events now require the consumer to have also carried prior creditable coverage.  For example, a change in permanent residence address and a marriage are two qualifying events that now require the applicant to have carried prior coverage for at least one of the prior sixty days.
Additionally, existing members that are trying to make plan changes based on Qualifying Events must meet additional requirements in order to make changes to an existing plan.  These changes often come as a surprise to consumers that have experienced similar changes in the past and expected similar options to be available.
The healthcare discussion will only continue in the months ahead, but it's important we don't lose focus of the changes that are being implemented.  As insurance advisors, our commitment is to educating consumers and allowing them to make the best decisions within this ever changing market.  One way to do this is by understanding whether any of these market changes would affect you.
For more information on North Carolina Health Insurance coverage, please visit our website at www.nchealthplans.com or call our toll free number 888-765-5400 and speak with one of our experienced and professional agents.