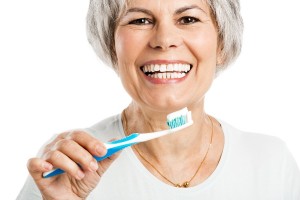 Though the 2018 Health Insurance and Medicare Annual Open Enrollment Periods are now behind us, many people forget they can still shop for dental insurance.  Dental Insurance is not subject to any designated enrollment period like Medicare and Health Insurance plans.  The BCBSNC Dental Blue plans can be applied for anytime throughout the year.  The only deadlines to consider are the application effective date deadlines.  Blue Cross of NC requires applicants to apply for the Dental Blue coverage by the 15th of the month in order to qualify for an effective date of the 1st of the following month.  Aside from this regulation, shoppers should also consider the waiting periods for certain covered services.  Generate a quote to learn more about the coverages and waiting periods.
Blue Cross Blue Shield of NC also made a few notable changes to the Dental Blue plan in 2018.  First, seniors are now eligible for the same coverage as customers under the age of 65.  This means Dental Blue members that are over age 65 no longer have a co-payment for preventive care visits.  The preventive care visits are now covered at 100% just as they have always been for the under 65 Dental Blue members.  Please generate a quote and see the brochure for more details on the preventive care coverage.  Next, the coinsurance percentages have changed for Basic services.  These services are now covered at a higher percentage than in years past.
Studies have also shown that oral health may be related to numerous other health conditions and diseases.  This is another good reason to make sure you don't neglect the need for regular routine dental care.  The Mayo Clinic explains more about which conditions and diseases have been linked to oral health and dental hygiene.