LAST WEEK OF OPEN ENROLLMENT 2016 – Enroll in BCBSNC Insurance Quickly
The final week of Open Enrollment has begun and with it, your final chance to enroll in Blue Cross Blue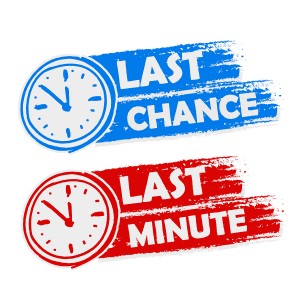 Shield of North Carolina health insurance without experiencing a Qualifying Life Event.  If you are still uninsured, here are some very important things to keep in mind:
Under the Affordable Care Act, you are required by law to have health insurance.  If you do not have obtain health insurance for 2016, you will receive a tax penalty when you file your 2016 taxes, unless you have an exemption.  Tax penalties for 2016 have increased substantially.
In addition to receiving a tax penalty, if you are uninsured in 2016, you will be responsible for all of your routine and unexpected health care needs, which can quickly amount to thousands upon thousands of out-of-pocket expenses.
Applying for health insurance doesn't have to be difficult.  We can help you choose a plan, discuss benefits and walk you through the enrollment process.  You can apply easily and quickly online or over the phone with one of our experienced agents.  Visit our website or call 888-765-5400.
Any coverage is better than zero coverage.  Even the least expensive plan available to you will provide you with coverage, including preventive care covered at 100%, and set a limit on your out-of-pocket expenses should you experience and illness or accident.  The least expensive Qualified Health Plan will also keep you from being penalized come tax time.
Don't wait until the last minute!  The closer we get to the application deadline of January 31st, the more time-consuming and frustrating this process will become.  Deadlines often create technical issues and long wait times and can even keep you from submitting your application on time.
If you miss the January 31st deadline, you may not be able to enroll in health insurance until the next Open Enrollment, which will likely begin in November 2016.
For more information on Blue Cross Blue Shield of North Carolina insurance coverage, please visit our website at www.nchealthplans.com or call our toll free number 888-765-5400 and speak with one of our experienced and professional agents.
Tags: Blue Cross Blue Shield NC, insurance plans, Obamacare, Open Enrollment