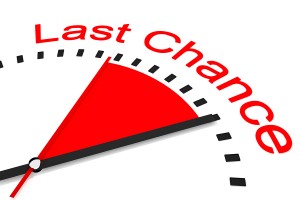 If you are still uninsured and trying to secure health coverage for 2016, your application must be submitted by midnight December 15th in order to qualify for a January 1st effective date (some exceptions apply).  Although Open Enrollment will not officially end until January 31st, 2016, you do not want to miss this important deadline!  In fact, if you fail to submit your application by December 15, 2015, in most cases you will not be eligible for health coverage to begin until February 1st and you will remain without health coverage throughout the month of January.
Keep in mind that under the Affordable Care Act you may not go three consecutive months without being enrolled in a Qualified Health Plan (QHP) or you may be subject to tax penalties under federal law.  For 2016, the tax penalty is increasing to $675 per uninsured person or 2.5% of your income, whichever is higher.
The good news for consumers is that enrollment has never been easier!  Even if you have been busy with the bustle of the holidays and have not had time to complete an application, don't worry.  You can still submit your application for health insurance and even apply for a federal subsidy in less than ten minutes.  You can avoid long wait times and lengthy, complicated applications.
Don't let another year go by without securing the health insurance you need to avoid tax penalties and have the peace of mind of knowing you are covered when it counts.  Remaining uninsured is not only going to cost you at tax time, it can cost you thousands of dollars should you find yourself facing an unexpected illness or injury.  Health insurance is always a wise choice and Blue Cross Blue Shield of North Carolina is committed to offering you a variety of health plans at a competitive price.  If you have ten minutes, you have the time!  Submit your application now and discover the benefits of being a BCBSNC member!
For more information on Blue Cross Blue Shield of North Carolina insurance coverage, please visit our website at www.nchealthplans.com or call our toll free number 888-765-5400 and speak with one of our experienced and professional agents.