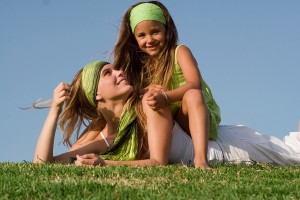 BCBSNC offers an optional maternity rider to females (policy holder or spouse) ages 18 and over who are NOT pregnant when they apply for coverage unless their most recent creditable coverage was underwritten by BCBSNC and included maternity coverage. If you elect not to purchase the maternity rider when you first apply, you can add at the following times so long as you are not pregnant at the time:
1. During the annual renewal period (November for a January 1 effective date) as long as the policy has been in effect for at least 6 months
2. Within 30 days following marriage (requires copy of marriage certificate)
3. Upon adding your spouse as a dependent for reasons other than marriage (requires supporting documentation)
Here are some additional things to consider:
• The maternity rider covers maternity services under the core health plan's deductible and coinsurance.
There are usually no office visit co-payments and no separate deductible for maternity coverage.
• Complications from pregnancy1 are covered under Blue Advantage or Blue Options HSA even if you do not have the maternity rider. These health plans provide you the protection in the event of certain complications with your pregnancy.
• You can add your newborn to your existing policy within 30 days of the date of birth (without medical underwriting) regardless of whether or not you have the maternity rider. Coverage will be effective as of the baby's date of birth so long as your policy was active on the day of birth.
• Many people see the maternity option simply as a means to help "pre-pay" and choose to purchase it only if they are planning on getting pregnant in the near future.
The information in this article is from bcbsnc.com, maternity rider benefits.
For more information on health insurance coverage in North Carolina, please visit our website at www.nchealthplans.com or call our toll free number 888-765-5400 and speak with one of our professional agents. Our agency provides coverage for health insurance in North Carolina through Blue Cross Blue Shield of North Carolina (BCBSNC). You may qualify for a 15% healthy lifestyle discount if you are in excellent health. Call us for details.