Final Weeks of Open Enrollment 2017 – BCBSNC Plans Available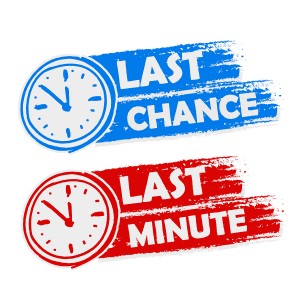 We are now in the final weeks of Open Enrollment 2017 and if you still have not enrolled your Blue Cross Blue Shield of North Carolina health plan, now is the time to get covered!  Keep in mind, however, that you must submit an application by January 31st to have coverage beginning March 1st.  If you miss the deadline, you may not be able to enroll in health insurance until the next Open Enrollment.
Under the law of the Affordable Care Act (Obamacare), you are required to maintain qualified health insurance or possibly incur a tax penalty.  This is known as the individual mandate.  For 2017, the tax penalty is $695 per person or 2.5% of your income, whichever is higher.  In addition, if you do not have health insurance, you will be responsible for the costs of all health care you use over the course of the year.
Blue Cross Blue Shield NC offers qualified health plans in all 100 counties in North Carolina and plans are available both on and off the Marketplace.  Based on your income and the number of people in your household, you may qualify for a premium tax credit (federal subsidy) to help reduce the cost of your plan.  In addition, you could qualify for reduced copayments and deductibles.  For people under the age of 30, Catastrophic plans are available and these plans typically have a lower monthly premium.
At NC Health plans, we are committed to helping our customers choose and enroll the BCBSNC health plan that best suits your needs at a price that fits your budget.  We can help you determine subsidy eligibility, discuss plan options and walk you through the enrollment process.  We can help you submit your application online or directly over the phone in a few short minutes.
Don't let 2017 come and go without securing the health coverage you need. For more information on North Carolina insurance coverage, please visit our website at www.nchealthplans.com or call our toll free number 888-765-5400 and speak with one of our experienced and professional agents.
Tags: BCBSNC, NC health insurance, Obamacare Plans, Open Enrollment