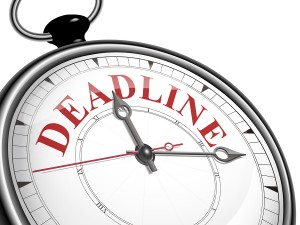 The Annual Open Enrollment period for NC Health Insurance is in full swing, but keep in mind if you want your new 2017 health insurance plan to be effective January 1st, you must submit your application by midnight, December 15th!  That means you have one more week to apply in order to secure coverage that begins January 1st.  Blue Cross Blue Shield of North Carolina is offering Affordable Care Act plans both on and off the federal Marketplace in all 100 counties of North Carolina and the application process has never been easier.
You can get a quote, apply for a federal subsidy and enroll a 2017 BCBNSC health insurance plan in a matter of minutes by visiting our website at www.nchealthplans.com or by calling 888-765-5400.  You can do your application online or over the phone with one of our authorized representatives and have the peace of mind that comes from knowing you and your family are covered.
Don't miss this important deadline!  Apply and enroll your 2017 coverage by midnight, December 15th.  For more information on North Carolina insurance coverage, please visit our website at www.nchealthplans.com or call our toll free number 888-765-5400 and speak with one of our experienced and professional agents.