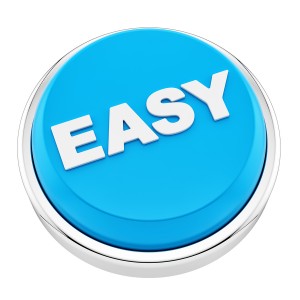 Are you one of the many Americans who qualify for a federal tax credit under the Affordable Care Act?  If so, you can now complete and submit your application in less than ten minutes!  If you attempted to apply for a subsidy in past years, you may have encountered long wait times, confusing online applications and the frustration of poor communication regarding your application, payment deadlines and policy information.  But that is no longer necessary.  Through a simple, straight-forward, and fast online application, you can now easily enroll in health insurance through the federal Marketplace.
You will not have to wait on hold to speak with a customer service representative and you will typically have your eligibility notice within 24 hours.  In addition, you can complete this application right over the phone with one of our licensed agents in ten minutes or less!  After submitting your application, our agents will follow up to make sure your application is approved, provide payment information, and answer any questions you have regarding your health insurance plan.
This Open Enrollment, don't waste your time!  Let one of our professional and qualified agents help you apply for a tax credit, choose a health plan and submit your application. You can also make changes to your current Marketplace plan for 2016 coverage just as easily.  At NC Health Plans, we are committed to making Open Enrollment as simple and stress-free as possible!
For more information on Blue Cross Blue Shield of North Carolina insurance coverage, please visit our website at www.nchealthplans.com or call our toll free number 888-765-5400 and speak with one of our experienced and professional agents.