You've worked a lot of years and are ready to retire, but you're not yet 65 and eligible for Medicare.  What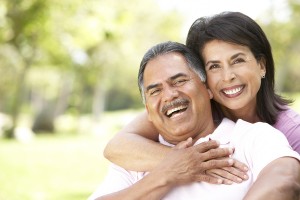 can you do to avoid a gap in health coverage?  A Blue Cross Blue Shield of North Carolina individual under 65 health plan can keep you covered until Medicare is available.  Let's face it, transitioning out of the work force can be a daunting prospect, even for the most prepared, and going from a regular salary to living on a more limited income can cause financial anxiety.  Losing coverage from your employer due to retirement creates the added pressure of needing a health insurance policy that will give you and your family the coverage you need at a price you can afford.  Blue Cross Blue Shield of NC can help.
Offering a wide variety of plans both on and off the federal Marketplace, BCBSNC is committed to keeping the residents of North Carolina covered.  Whether you are looking for the broad network offered by a Blue Advantage health plan or are interested in a more cost-saving limited network like Blue Value, NC Health  Plans can assist you in choosing an insurance plan that suits your health care needs.  If you have had coverage through your employer, retirement can be a tough transition as the cost of individual health insurance is on the rise.  Our staff of licensed Blue Cross Blue Shield of NC agents is here to help you choose a health plan, estimate whether or not you qualify for a federal subsidy, complete an application and enroll in coverage by the effective date you need to avoid any gaps.
Although Open Enrollment for 2015 begins November 1st and ends January 31st, if you are losing coverage because of retirement, that qualifies you to purchase insurance now.  Keep in mind that you have 60 days prior to your loss of coverage or 60 days after you have lost your coverage to complete your application and enroll in a qualified health plan.
If you are retiring only a few months prior to turning 65 and being eligible for Medicare, you may also consider enrolling in a temporary health plan.  Available to you from 1 to 11 months, short term coverage can be a good option if you only need to fill a short gap of time.  For more information on temporary health plans, visit us at NC Health Plans.
Retirement should be a time of celebration and relaxation and we are committed to helping your enrollment in an individual health plan be as easy and stress-free as possible.  Don't let health insurance concerns get you down!  Blue Cross Blue Shield of North Carolina has your back!
For more information on Blue Cross Blue Shield of North Carolina health insurance coverage, the Marketplace and healthcare gov  to apply for your subsidy, please visit our website at www.nchealthplans.com or call our toll free number 888-765-5400 and speak with one of our experienced and professional agents.  Let us help you navigate through the Health Care Reform changes in accordance with the new regulations of The Affordable Care Act, also known as Obama care.