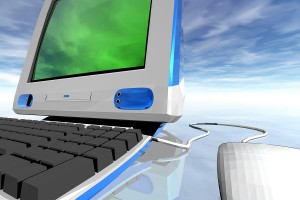 Beginning July 18, 2011, Blue Cross Blue Shield of North Carolina is making changes to the way that Blue Cross and Blue Shield of North Carolina (BCBSNC) members view and access information about their Health Savings Account (HSA) online.
If plan participants are enrolled in a Blue Options HSASM account and their fund administrator is ACS/BNY Mellon, subscribers in that plan will notice the following changes:
Beginning July 18th, subscribers who log into BCBSNC's Member Services (www.mybcbsnc.com) will notice that the "My HSA Account" link is being replaced with a "Manage My HSA" link. This link will direct subscribers to www.hsamember.com, a site hosted by ACS/BNY Mellon, the HSA fund administrator.
Subscribers who are accessing www.hsamember.com for the first time will need to complete the e-registration process with ACS/BNY Mellon. Then, to access their HSA account information at any time, they simply log into their new hsamember.com account. (This account and log-in process is separate from their BCBSNC Member Services account.)
With www.hsamember.com, BCBSNC members will have more of their HSA information at their fingertips than ever before, and the site is easy and convenient to use.
"My HSA Account" pages will no longer be available on bcbsnc.com. Members will be able to access similar information, and more, from the www.hsamember.com website and from www.bcbsnc.com.
This information was published by Blue Cross and Blue Shield of North Carolina on July 5, 2011.
For more information on health insurance coverage in North Carolina, please visit our website at www.nchealthplans.com or call our toll free number 888-765-5400 and speak with one of our professional agents. Our agency provides coverage for health insurance in North Carolina through Blue Cross Blue Shield of North Carolina (BCBSNC). You may qualify for a 15% healthy lifestyle discount if you are in excellent health. Call us for details.