How do Advanced Premium Tax Credits Work?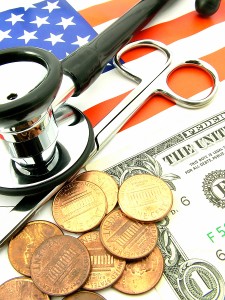 There are two types of federal subsidies to help reduce health care costs in 2014.They are Advanced Premium Tax Credits and Cost-Sharing Reductions.
+ Advanced Premium Tax Credits lower your monthly premium.
+ Cost-Sharing Reductions help lower out-of-pocket expenses including deductibles, co-pays and coinsurance at the place of service, like doctor and hospital visits. Subsidies are only available on new 2014 plans for those who qualify. Subsidies cannot be applied to Grandfathered Plans, but it may be worth it to switch.
+ Advanced Premium Tax Credits are only available to individuals who are ineligible for public coverage and are unable to get qualified health insurance through an employer.
+ Advanced Premium Tax Credits are determined by income and family size in relation to established Federal Poverty Levels (FPL). Many Americans will qualify for Advanced Premium Tax Credits, including the middle class. Those that qualify must have a household income between 100% and 400% of FPL for their family size.
+ Advanced Premium Tax Credits are sent directly from the government to BCBSNC and are applied to your bill each month, thereby reducing your monthly premium. You won't ever have to worry about paying the full amount.
+ In order to receive your subsidy, you must apply for Advanced Premium Tax Credits, and they are only available on the Health Insurance Marketplace, also known as the Exchange.
For more information on health insurance coverage in North Carolina, please visit our website at www.nchealthplans.com or call our toll free number 888-765-5400 and speak with one of our professional agents. Our agency provides coverage for health insurance in North Carolina through Blue Cross Blue Shield of North Carolina (BCBSNC). You may qualify for a 15% healthy lifestyle discount if you are in excellent health. Call us for details.
Information from a BCBSNC publication on 8/12/13.
Tags: ACA, Advanced Premium Tax Credits, BCBSNC, Exchange, Health Care Reform