Maternity Coverage with BCBSNC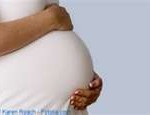 The Maternity endorsement for Blue Cross Blue Shield Individual Plans may be purchased at the original issuance of the policy at a policy renewal (if the policy has been in effect for at least six months), or within 30 days of marriage or when adding a spouse as a dependent. If the application to add the maternity endorsement is submitted and approved during the renewal open enrollment period (October through November 30), it will become effective on January 1st and premium adjustments for any changes in coverage will apply, effective January 1.The maternity endorsement is only available for adult females, either subscriber or spouse, on non-Youth—only policies. Please see Product Movement Guidelines for additional information on when the maternity endorsement can be purchased for existing members.  A request to add the maternity endorsement is subject to medical underwriting. Maternity coverage will be denied if a pregnancy exists for the subscriber/spouse.
The information in this article is from the 2011 Product Guidelines for Blue Advantage and Blue Options HSA plans from Blue Cross Blue Shield of NC.
For more information on health insurance coverage in North Carolina, please visit our website at www.nchealthplans.com or call our toll free number 888-765-5400 and speak with one of our professional agents. Our agency provides coverage for health insurance in North Carolina through Blue Cross Blue Shield of North Carolina (BCBSNC). You may qualify for a 15% healthy lifestyle discount if you are in excellent health. Call us for details.
Tags: BCBSNC, Blue Cross, Eligibility for Maternity, Maternity Coverage